Cast & Crew
Leilani Chan
Leilani Chan is an award winning performance artist, actor, playwright, director, cultural worker, Founding Artistic Director of TeAda Productions. TeAda Productions exists to enrich the repertoire of contemporary works created and performed by people of color. Leilani and her partner, Ova Saopeng, are currently traveling the country developing Refugee Nation a multi-disciplinary performance based on the stories of Laotian refugees and their descendants from around the country. This project received a Rockefeller Foundation MAP Fund and a NPN Creation Fund in partnership with OUTNORTH, Highways Performance Space and Legacies of War – and education and advocacy group around the removal of UXOs form Laos (legaciesofwar.org). Leilani is a Department of Cultural Affairs Artist-in-Residence and has toured natitionally with her solo work "E Nana I ke Kumu." Her performance installation "Life as a Dashboard Hula Dancer" has been presented as part of Guillermo Gomez-Peña's La Pocha Nostra at LACMA in 2005 and FITLA 2004. Ms. Chan has worked with Hawaiian and multi-racial communities to develop community-based performances and has she been presented at Borderlands Theater, Highways Performance Space, JACCC, Grand Performances, the Getty Center Museum, and at many other college campuses and performance venues across the country. Leilani has directed new works by Robert Karimi at Out North in Anchorage, Alaska and Kristina Wong at REDCAT, [INSIDE] the Ford, and at La Peña Cultural Center. Ms. Chan has also worked with numerous arts organizations throughout the country including Center Theatre Group, New WORLD Theater, Great Leap, Highways Performance Space and many others. Leilani obtained her M.F.A. from U.C. Irvine in 2004. Ms. Chan is on the national steering committee for the National Asian American Theater Conference and Festival and for Legacies of War.
Ova Saopeng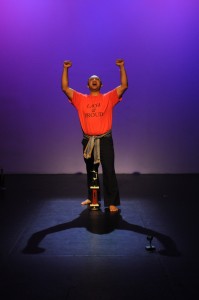 Ova Saopeng is an actor and writer from Los Angeles, he was born in Savannahket, Laos and raised in Honolulu, Hawaii. He received his B.A. in Theater from the University of Southern California and since then has worked nationally with many theater companies from the Children's Theater Company in Minneapolis on the production of "Dragonwings" based on the Newberry Award winning book by Laurence Yep, Mark Taper Forum/P.L.A.Y. production of "Wondrous Tales of Old Japan", a kabuki American adaptation of Japanese folk tales written and directed by David Furumoto, and East West Players the premiere Asian American Theater Company in the nation. He has toured colleges and universities with the Asian American Theater troupe hereandnow and is an active member of We Tell Stories and Water's Edge Theater, children's theater companies based in southern California. He is also a roster artist with TeAda Productions led by founding artistic director Leilani Chan, who is also his wife. TeAda is a company dedicated to supporting, developing and incubating artist of color to create innovative theatrical performances to empower under-served communities. Refugee Nation, a play written and performed by Leilani Chan and Ova Saopeng about the Lao-American experience, based on interviews and workshops in Lao communities throughout the U.S., is currently touring.
Litdet Virivong
Litdet Viravong is an actor born in Laos and raised in Oklahoma. On TV he has guest starred in The Sarah Silverman Program, Crossing Jordan, Al Shearer Project and SecretFridays.tv. Film roles include Cannibal "Blow dart specialist" in Pirates of the Caribbean II and as a Core Asian Pirate in Pirates of the Caribbean III. He also has been seen in national commercials such as Capital One and International Rotary Club. He performed with Water's Edge Theater, a Los Angeles based children's theater company that tours throughout southern California schools. He traveled through the valleys, smog cities, Redwood forest, and coast lines of California landing in Portland, Oregon…where he resides now. Litdet has been a part of the Refugee Nation team since 2006.
Rena Heinrich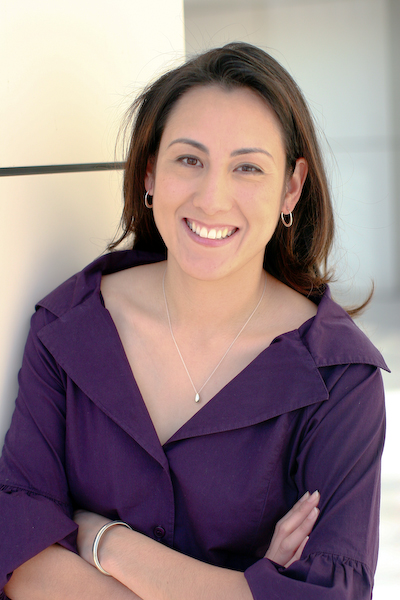 Director and dramaturge, Rena Heinrich has been involved in theater for over 20 years. She is honored to bring Refugee Nation back to Minneapolis, having directed the 2010 production at Intermedia Arts. Rena also co-directed Refugee Nation (with Armando Molina) at the Los Angeles Theatre Center in 2012 . Other Los Angeles directing credits include: Nic Cha Kim's Like Yesterday(Company of Angels), the world premiere of Cynthia Santos-DeCure's Miss Quince (Luckman Intimate Theatre), The Cherry Orchard (The People's Theatre), Kokoro/True Heart (Morgan-Wixson Theatre), and the award-winning West coast premiere of Confessional (Los Angeles Repertory Company). A Phi Kappa Phi, Rena holds an M.A. in Theater and Dance from California State University, Los Angeles and is currently pursuing a Ph.D. in Theater at the University of California, Santa Barbara.